Community and community health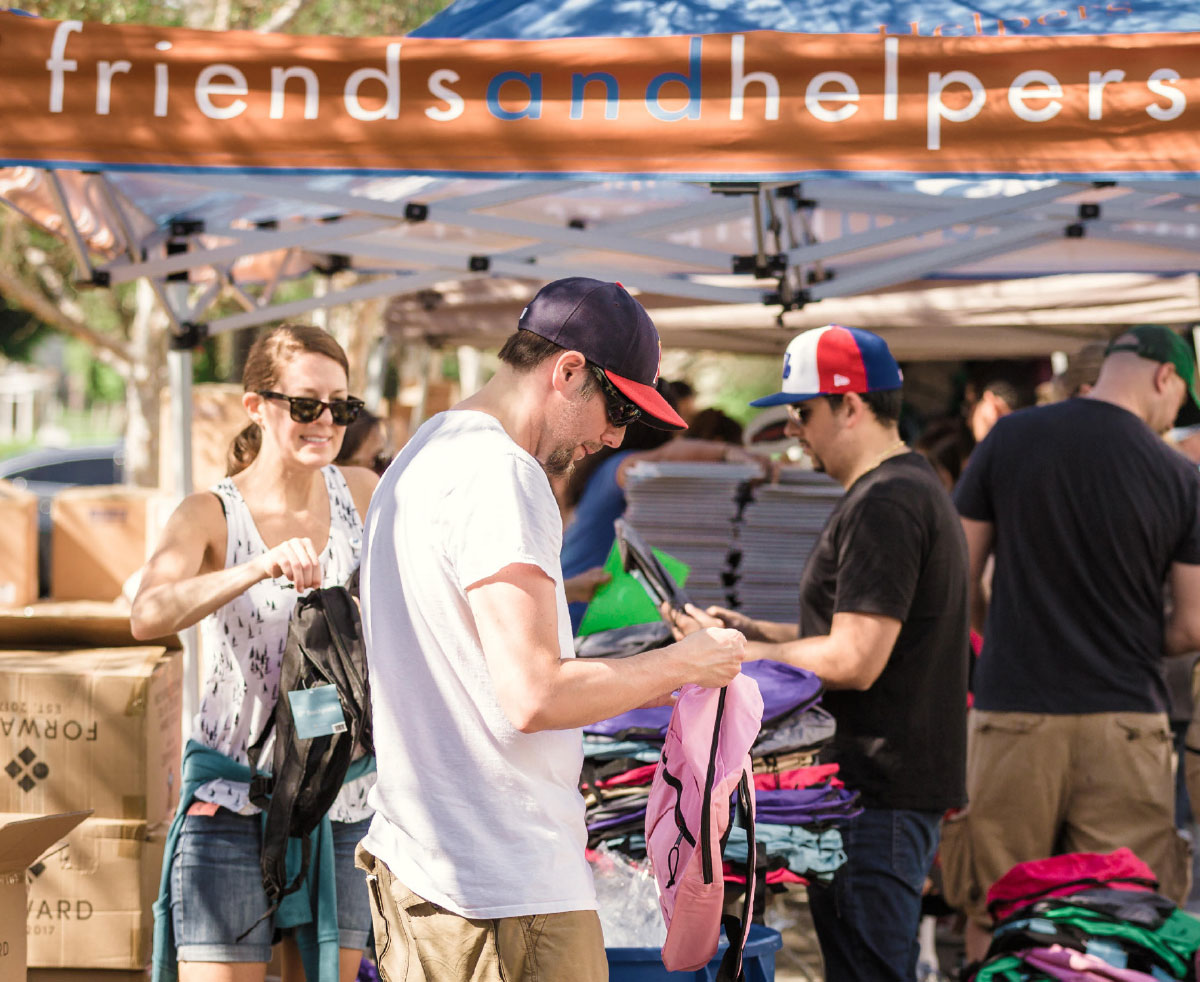 Friends and Helpers, USA 
California-based charity, Friends and Helpers, supports, educates and encourages domestic violence survivors and their children who have fled to a shelter or group home for safety. 
Most women who flee do not leave with much and rely on shelters for basic necessities.
Twice a year for five years, Goodman's Southern California employees have donated to, and volunteered with, Friends and Helpers' major back to school and holiday season gift campaigns, with Goodman matching employee donations to double the total purchases. 
Responding to soaring demand
When the pandemic hit, Friends and Helpers' ability to fundraise and hold volunteer drives plummeted just as demand soared due to a rise in domestic violence. 
Usually, the back to school backpacks and snack bags would be completed at a Goodman facility. When social distancing requirements ruled that out, Goodman donated funds for 2,500 backpacks and snack bags to be assembled safely at the founder's home and distributed to 14 shelters. 
Meanwhile, Goodman made a special donation to cover the school supplies children needed to do remote learning from group homes or shelters, including stationary, numeracy and literacy flash cards and memory games.